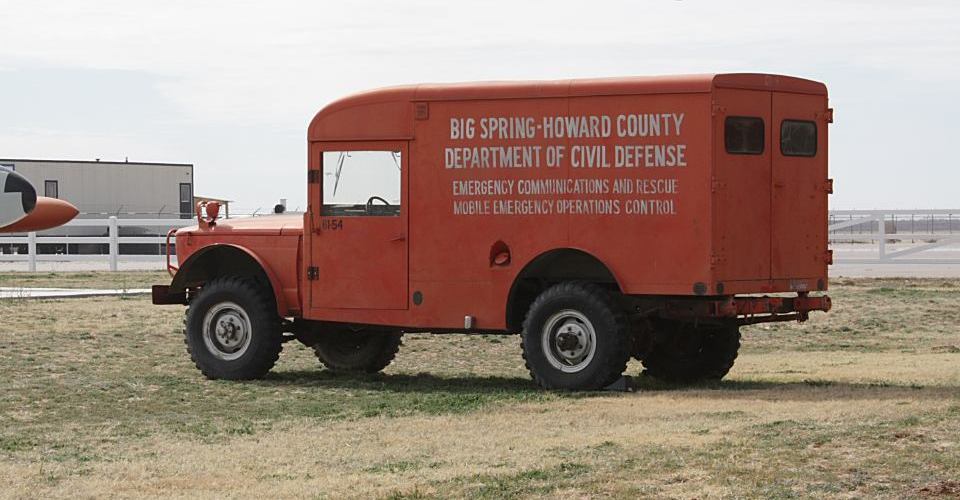 This 1967 or 1968 Kaiser Jeep M-725 truck was used as an ambulance at Webb AFB. It was converted for other purposes locally after the closure of Webb AFB in 1977. We plan to restore this vehicle to it's original appearance and configuration.
---
A beautifully restored example.
This is what we hope ours will resemble after restoration.
The M-725, 5/4 ton, 4x4 truck / ambulance is a variant of the Kaiser Jeep M-715, 5/4 ton, U.S. Military truck, built by Kaiser from 1967-1969. The M-725 had a crew of two and could transport five stretcher patients or eight ambulatory patients.
---
Example of the KaiserJeep "Tornado" Engine (in another vehicle)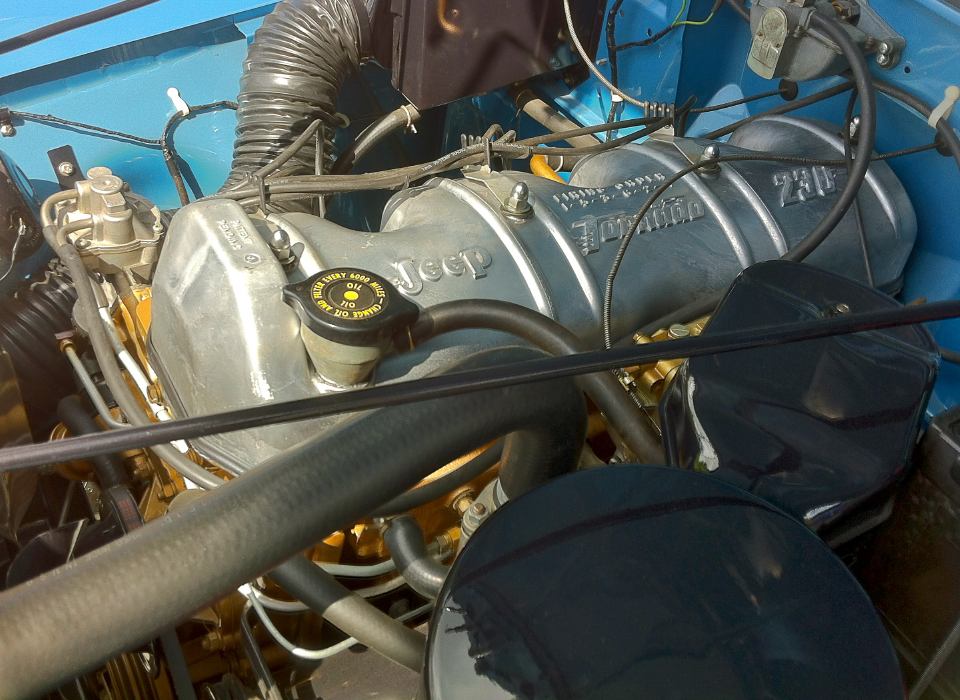 The M-725, 5/4 ton, 4x4 truck / ambulance was powered by the Kaiser Jeep 230.5 cubic inch displacement, overhead cam, straight 6 cylinder, 132 horsepower "Tornado" engine, and could reach 55 mph.
---